ONLINE store on VACATION !
Apologies, we will have our online store closed until the first week of September. We will be away at trade shows and on vacation and unable to ship things.
Also, our physical shop will be closed from 8/18 through 9/5. SEE YOU IN SEPTEMEBER!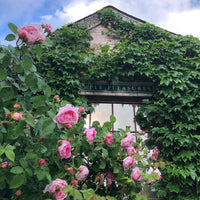 bountiful . local . independent
Mary Moore and Sunny Johnston opened Simple Pleasures in 1992.
Mary Moore and Alice Moore, mother and daughter, continue the quest to find new and interesting things for the shop ... for you. 
A small boutique with an abundant aesthetic !
map
how simple

a change in the light, lifting the breath like silk
lovely sweets and tiny trinkets

glittering rituals
a fantasy of love

the universe in a room
creative gifts and festive delights
how simple
a change in the light, lifting the breath like silk
lovely sweets and tiny trinkets
glittering rituals
a fantasy of love
the universe in a room
creative gifts and festive delights